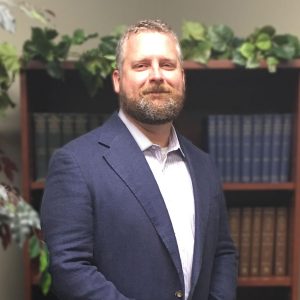 Benjamin Williams
Pulpit Minister
Ben began preaching as a teenager and continued through college. For his undergraduate education, he attended the University of Oklahoma. Upon graduating from college with a B.S. in Astrophysics, he began full-time work as a minister. As of December 2015, Ben received his Master of Divinity from Oklahoma Christian Graduate School of Theology.
Ben has been working with us at the Glenpool Church of Christ since the summer of 2010. He is also the director of the "Faith Week" session at Frog Road Christian Camp near Lake Keystone and serves on the Board of Trustees for the camp.
Ben and his wife, Selene (formerly McKnight), have two sons, Lucas and Calvin.
---